Yesterday was the last day of Fashion month! And once again it has been a real celebration to see all the Fashion shows in which the most famous Designers have shown their New collections for Autumn/Winter 2016-2017. But also in the streets of the four big Fashion capitals, it was a true fashion festival. Starting in New York with temperatures that were too cold to go outside, after which he called London. Milan and Paris followed, where the weather was not even cooperative for all the bloggers, stylists and other people in the fashion industry. Because, apart from fashion Designers, these people have to give their all too in these days full of fashion like they have to look stunning when they visit a show. I've compiled the 12 best street style looks of fashion month, including the perfect Bags.What look or Bag is your favourite?
Charlotte ofTHE FASHIONABLE GUITARshows off her Chloe Jane Bag in New York!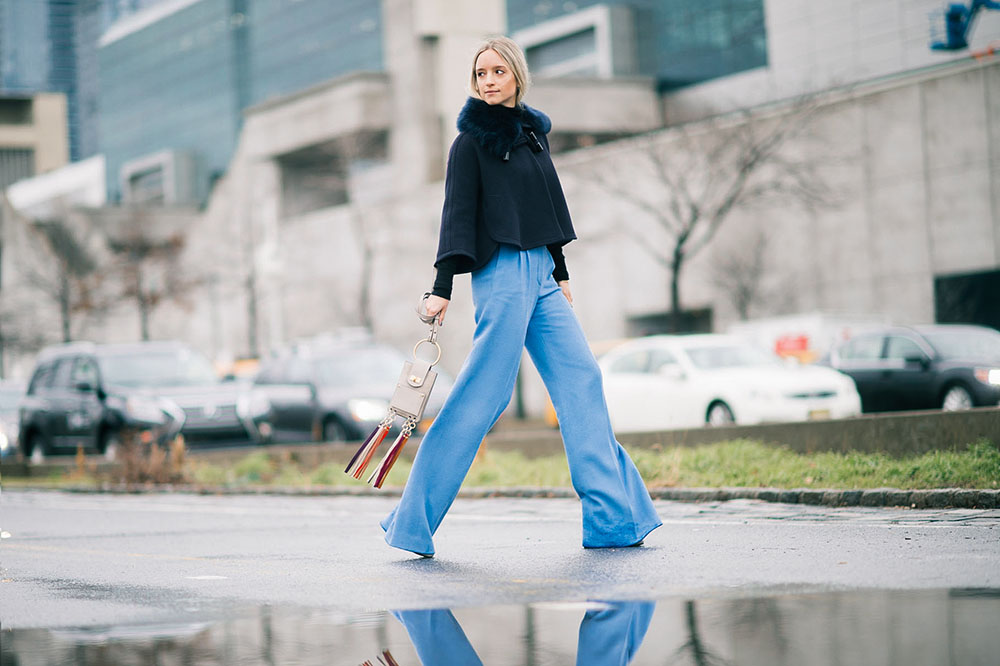 Precious PepaIt looks amazing with her green and yellow outfit, perfectly finished off with her mini FENDI Bag!
Song of styleshe looked gorgeous and elegant in her full Michael Kors outfit
Larisa Costeashe rocked the most appropriate and gorgeous Iutta dress and Bag duRing London Fashion Week
Another look from London byJulia Lundínwith Jimmy Choo bag
Cheer up girl! This is the way to show up at London Fashion Week! Absolutely love it, especially the Phillip Lim 3.1 bag fromFloortje loves!
Glamor and glitterbrighten up a rainy and gray day in Milan with hers Jimmy Choo bag!
It was a very difficult choice to choose my favorite look fromNegin Mirsalehiin Milan, but I think this pink jacket with theGucci Dionysus bagIs the winner!
Zanitashe looks incredibly stylish in Milan and keeps all her essentials in her FENDI Bag.
ANDClearshe's doing it again! This time she is weaRing a Loewe bag in the shape of an elephant in Paris
Camilla fromStupid girlswears blue through the streets of Paris with her Longchamp shoulder bag
Camila Coelhowith Chloe's bag from her just before the Rahul Mishra Parade
P.S. You may also be interested inMatch matching &A little experiment with fashion!