How to make energy bites.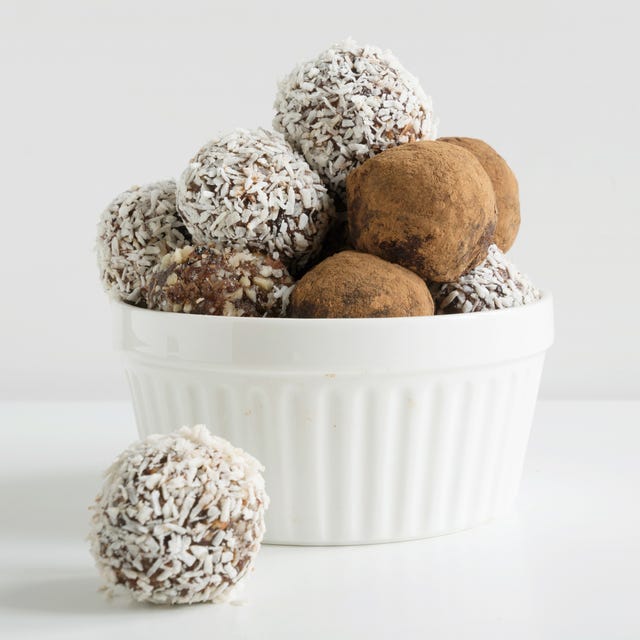 INGREDIENTS:
DIRECTIONS:
Place the cacao nibs and shredded coconut into a food processor and pulse until well-combined.

Place the remaining ingredients into the food processor and blend until well-combined.

Roll the mixture into 12 balls (approximately 1 inch in diameter).

Roll the balls individually in cacao nibs, shredded coconut or hemp seeds and place on a baking sheet lined with parchment paper.

Cover and chill for an hour or freeze up to 2½ weeks.